This letter indicates that I would not be required to submit a formal brief.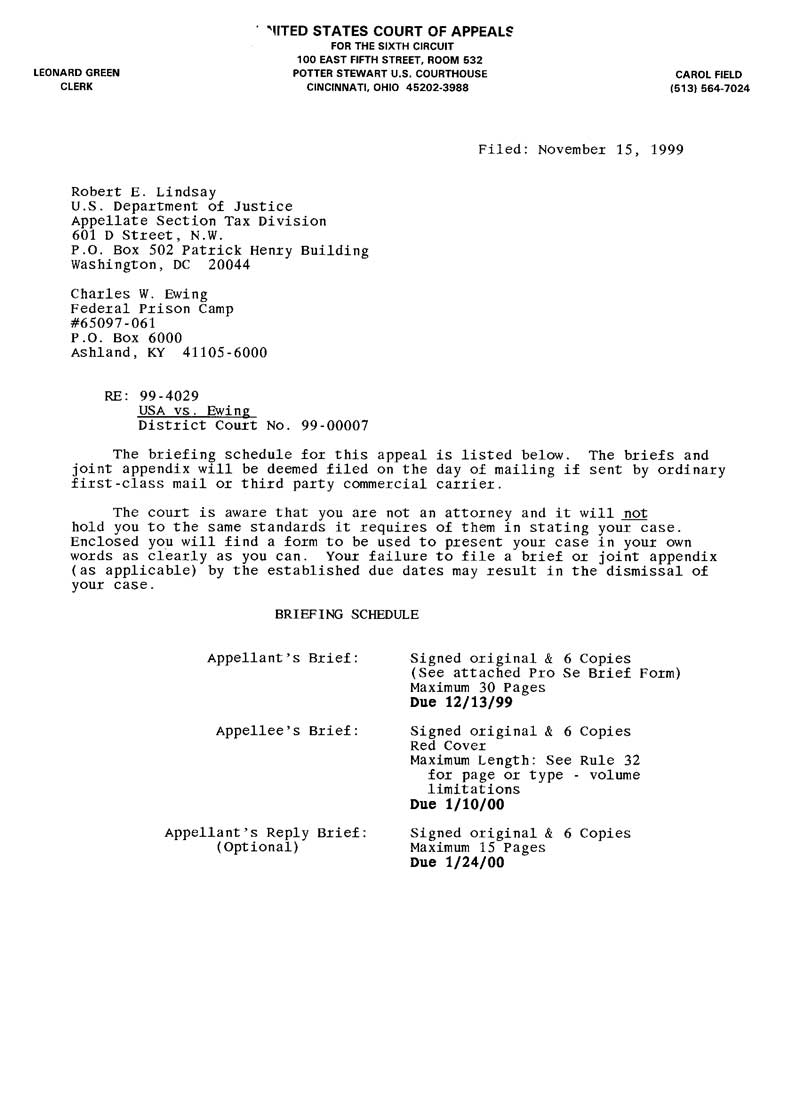 I filed numerous requests to extend time, be released pending the appellate decision, be moved to a place with a library or a halfway house.
Each motion was supported by a detailed brief making the legal arguments as best they could be made with the library and facilities at the prison camp and noting that if no extension, release or move to a halfway house was to be granted to consider the briefs already filed as my pro-se briefs.
The clerk's response was to dismiss the case. Note this is not a dismissal based on the merits.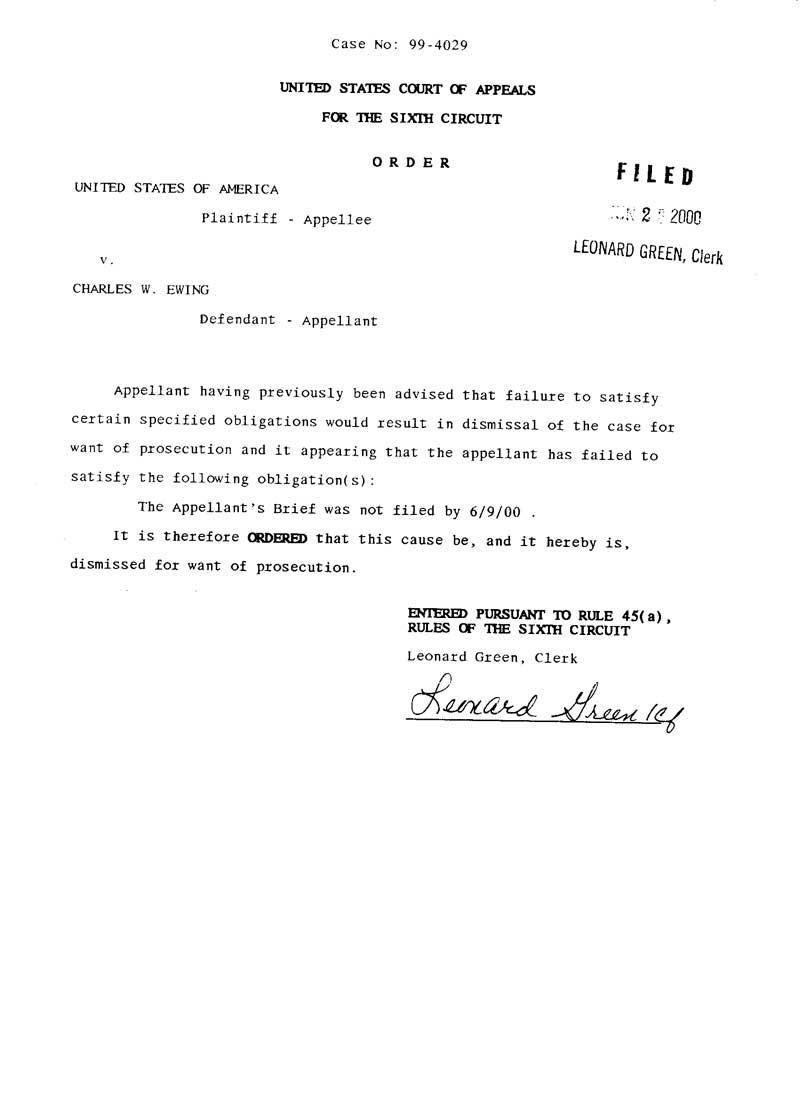 I timely filed a motion to be sent to the judges with supporting facts over four years ago. It has not yet been ruled upon.
Chuck Ewing, Dublin, OH 614 771 7161 Email contact