I was not charged with or convicted of tax evasion. The jury was not required to find that any tax was owed.
The terms of the supervised release were that all taxes "due and owing" were to be paid or a plan worked out to compromise the tax
This threat was real. The judge was irritated because he thought he had determined the tax. He does not have the power to determine tax in a criminal matter.
I told Mr. Shigley that no tax had been determined and it was my opinion that if the IRS ever tried to assess a tax they would lose.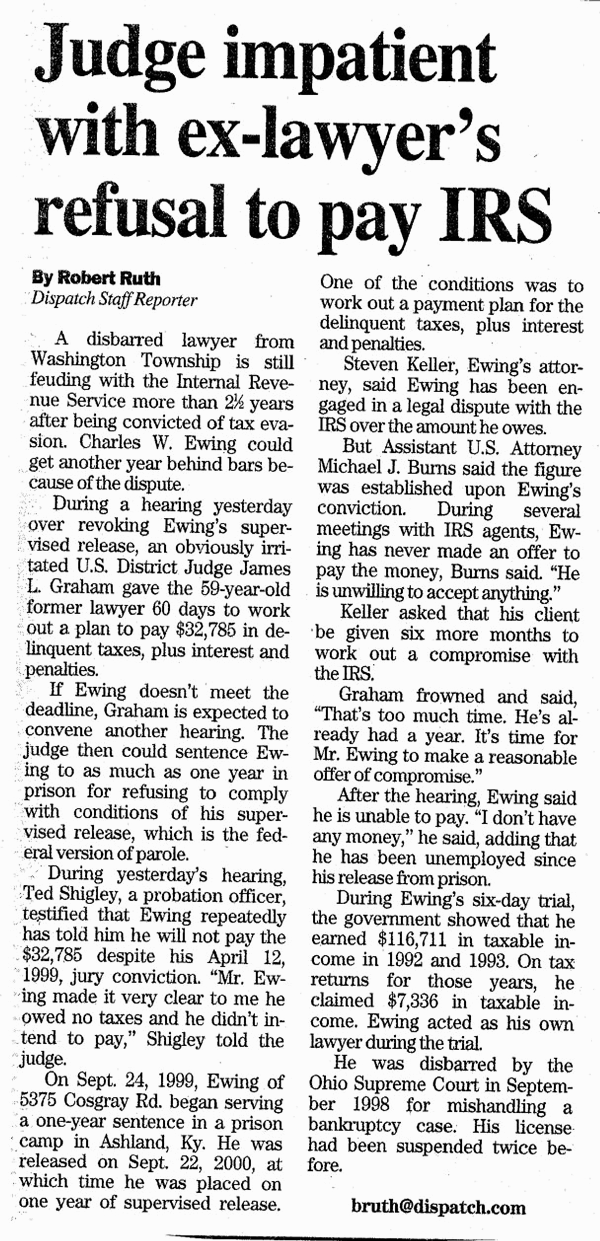 Chuck Ewing, Hilliard, OH 614 771 7161 Email contact
No offer of compromise can be made without agreeing that tax was owed. I refused to agree that I owed tax that I did not owe.

I told him even if I owed the tax I was broke. He was scared to tell the judge he was wrong

This is simply false.

Disbarment proceedings